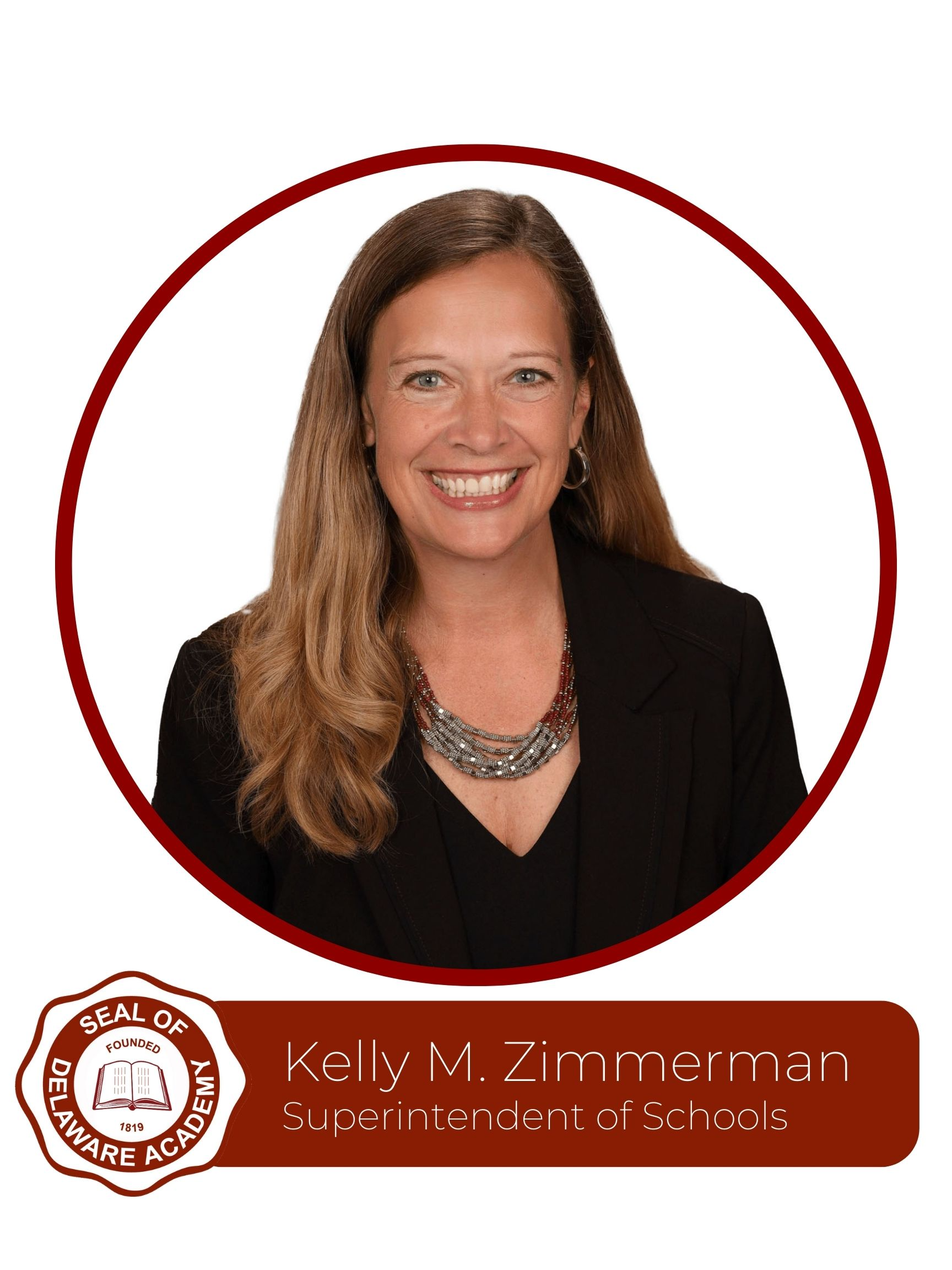 Please download, complete, and submit this form to the main office of the building you are requesting use of.
A Message from the Superintendent
Dear Delaware Academy Families,
The start of the 2023-2024 school year is right around the corner and I am excited to welcome our staff and students back to school for another successful year. The first day of school for students is Wednesday, September 6. Elementary classroom assignments have been sent and middle and high school schedules are now available on PowerSchool. Please contact the main office of your child's school if you need assistance accessing a schedule.
We have been working hard to ensure continued high quality instructional opportunities for our students and in doing so, received recognition as a U.S. School of Distinction for our work in preparing students for college and careers through our Brilliant Pathways program for the second year in a row. We also received a designation from the State Education Department to award the NYSED Seal of Civic Readiness as another graduation pathway and credential. Students who are receiving a regents diploma who have also completed additional coursework in civic knowledge and participation will now qualify for this credential. As families meet with our counselors this year, they will learn of the many pathways students can take toward high school graduation.
We have also welcomed several new district leaders, teachers and staff including Winsome Zinkievich as our Director of Special Education and Kelly Pinter as our Director of Information Systems and Data Coordination. We have also been working hard to bring some updates to our facilities, featuring a new stairway with lighted handrails at the front entrance of the high school, and the installation of a new intermediate level playground at the elementary school, scheduled to be completed by October. We have also been actively planning for our next Capital Project, which will include improvements to our buildings and grounds. Information on Capital Project planning can be found on our website at www.delhischools.org.
Thank you all for your support of our schools. We are looking forward to an amazing school year. Here is a brief listing of upcoming events to start the year:
UPK & Kindergarten Round-up – Tuesday, 8/29, 9:00 am – 12:00pm
· 9th Grade Orientation – Tuesday, 8/29, 6:00pm
· Meet & Greet with Ms. Zinkievich, Director of Special Education – Wednesday, 8/30, 5:00pm
· 6th Grade Orientation – Wednesday, 8/30, 6:00pm
· Labor Day (No School) – Monday, 9/4
· Superintendent's Conference Day for Faculty & Staff – Tuesday, 9/5
· First Day of School for All Students – Wednesday, 9/6
· Board of Education Meeting – Monday, 9/25
Best wishes for a safe and enjoyable last week of your summer.
Sincerely,
Kelly M. Zimmerman, Superintendent of Schools