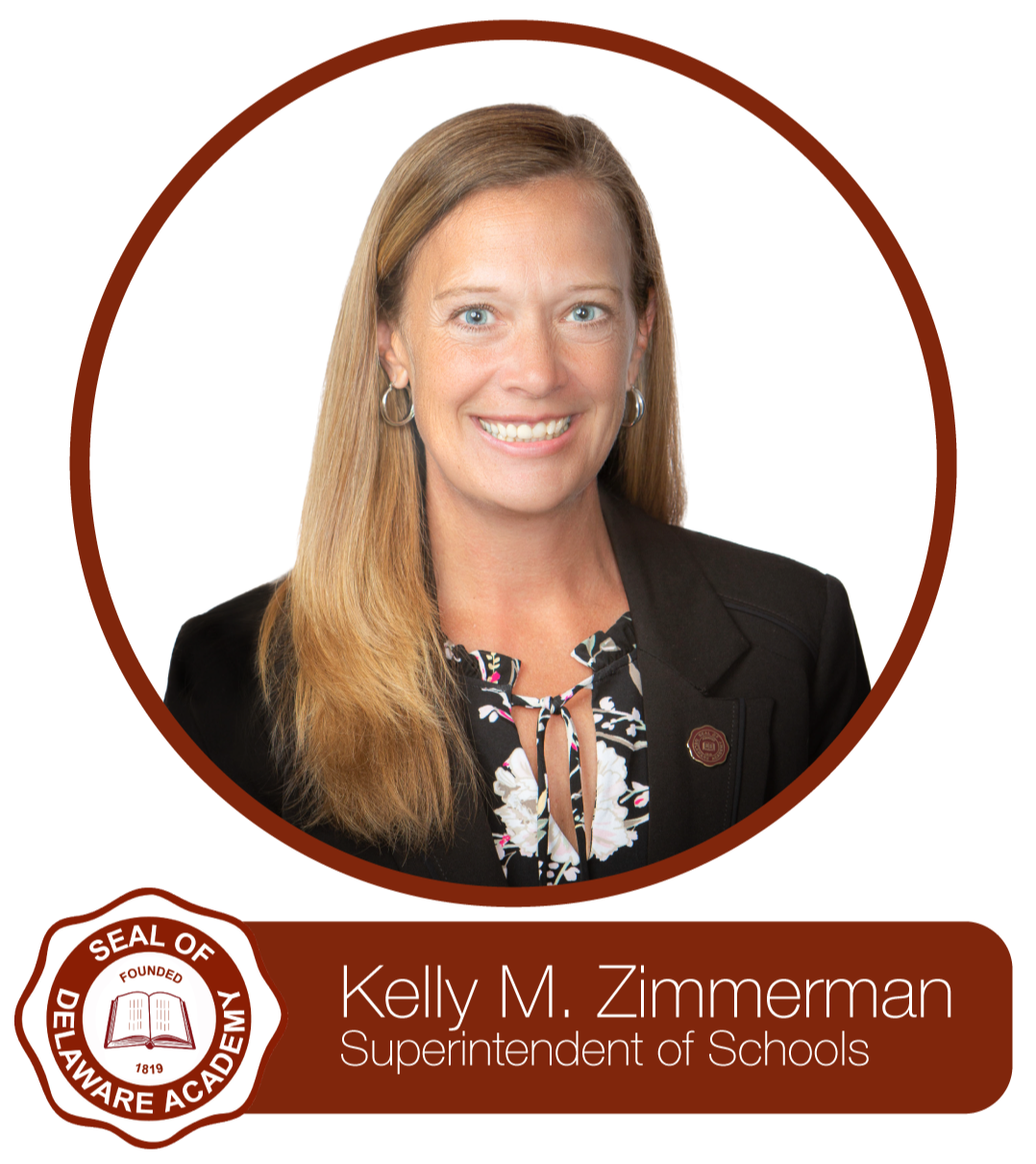 Please download, complete, and submit this form to the main office of the building you are requesting use of.
Dear Delaware Academy Families & Friends,
Happy New Year Bulldog Family! It was wonderful to have everyone back from our recent break. While I saw many sleepy faces this week, our students and staff jumped right back into the swing of things. As we quickly approach the end of another semester and the midpoint of our academic year, we remain intentional in supporting our students academically and emotionally. Here are a few important updates for our community to be aware of this month:
1. Focus on Mental Health – Our first District Goal reads, "Delaware Academy will support and cultivate an educational environment that prioritizes social emotional well-being of students and staff." Throughout the year, we provide comprehensive supports and instruction in Social Emotional Learning through our highly skilled counseling staff, UPK-12; and through direct instruction and lessons in our elementary and middle school classrooms. Additionally, we implemented a Mental Health Guest Speaker series this year and work with outside agencies to connect our families with specialized supports. At our Staff Development Day at the end of this month, we will provide opportunities to faculty and staff to participate in professional development on building trauma-informed classroom cultures, emergency responding, and skills for resilience, thriving and stress management. We are a family at DA and are working to ensure that everyone in our learning community have the skills and resources they need to thrive.
2. Capital Project Planning – We continue to work on concepts for our next Capital Improvement Project. While we will not be asking for voter approval until next fall, we continue to welcome your feedback in the planning stages. If you have not had an opportunity to complete it yet, we'd love to hear your voice. You can access the survey through the Capital Project Planning page on our website, or by clicking here. Our Board of Education will be discussing preliminary items in public session at our next meeting on Monday, January 23.
3. Thank you all for your continued support of our schools. Here is a brief listing of upcoming events:
Martin Luther King, Jr. Holiday (No School) – Monday, 1/16

Board of Education Meeting – Monday, 1/23

Staff Development Day (No School for students) – Monday, 1/30
For information on these events and more, check out our website Events page or contact the main office of your child's school. I wish everyone the best in this New Year.
Sincerely,
Kelly M. Zimmerman
Superintendent of Schools